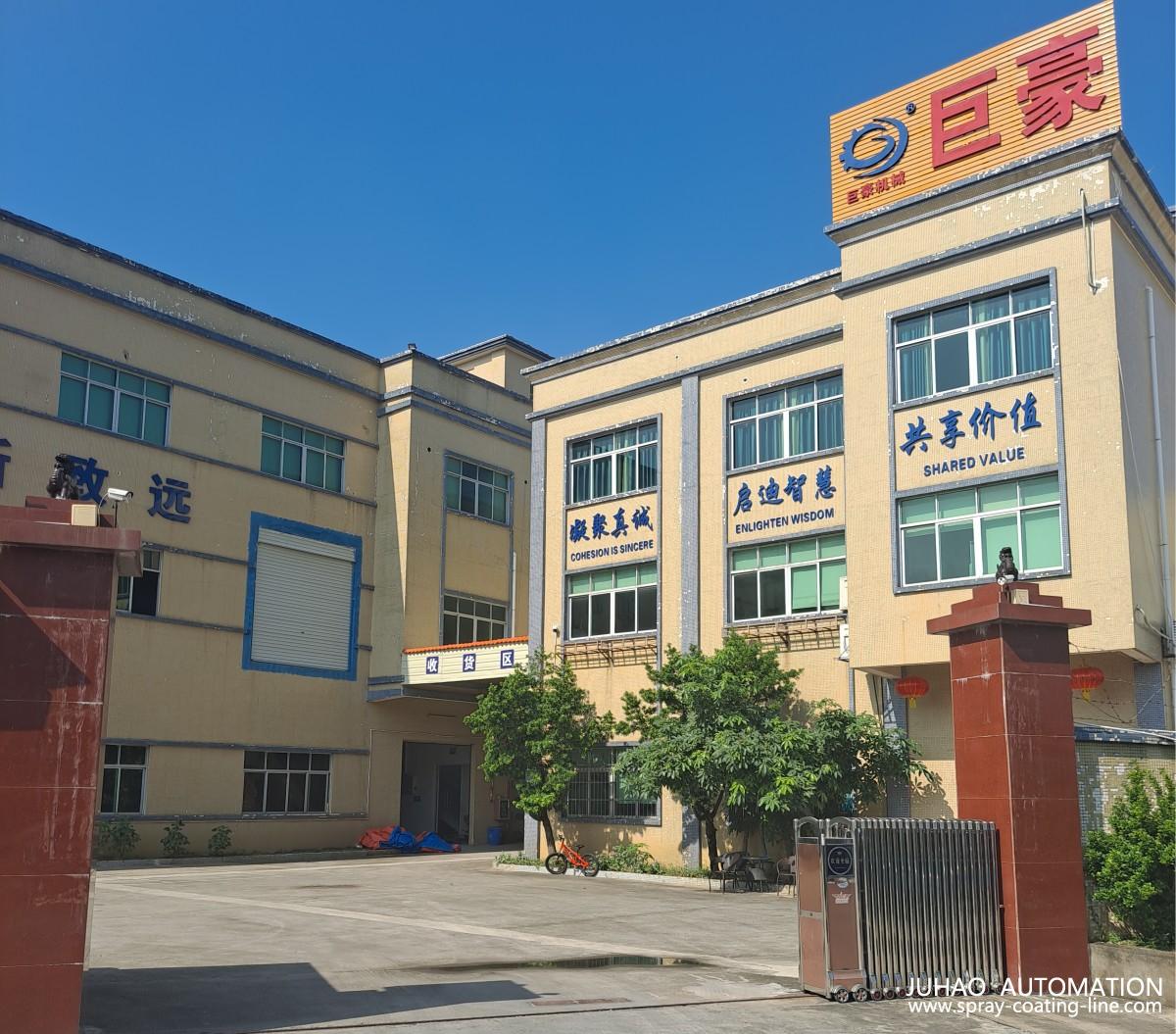 Shenzhen Juhao Automation Equipment Co., Ltd. was founded in2014. Is focused on the surface coating of well-known painting equipment manufacturers, in Hong Kong, qianhai, Jiangsu chongqing、suzhou wuhan hubei and other places are equipped with branch offices The name "JUHAO"it's logo are registered trademark . protected by law.
Shenzhen Ju Hao Automation Equipment Co., Ltd. in the "cohesion in good faith, enlightenment wisdom, sharing value, sustainable management" business philosophy, the introduction of domestic and foreign advanced technology and business management experience, The company has independent plant 4200 square meters, with domestic The most advanced automation equipment base, we have a professional engineering and technical personnel, our design and development system for the backing, professional designers as the backbone, to quickly and accurately designed for customers to match the non-standard equipment, and has been keen and unique The company set up research and development design, processing, production and sales as one of the tailor-made for the enterprise coating automation solutions.
Ju Hao Automation has a number of national patents, so far, the company has to provide hundreds of various types of coating production lines. Our production of coating equipment used in 3C electronics, automobile manufacturing, household appliances, aerospace, medical machinery, equipment sales area not only all over mainland China, but also exported to Hong Kong, Southeast Asia, Europe and other regions.
Our advanced coating line solutions include: plastic and metal coating, uv coating, ceramic coating and non-stick coating lines. Our coating lines are widely applied to electronic, metal, furniture, cookware car parts and cosmetics industries.